School meals
How the multi choice menu works
For school dinners we have three hot meal choices each day, as well as a cold choice from Monday to Thursday. Parents order meals at home with their children using the School Grid website. Our cook, Mrs. Rowe is notified of these choices and prepares the correct quantities of each meal. The children select their name on the console as they enter the dining room, this tells the cook the child's meal choice, and it is served to them.
Consequently, the pupils get what they have asked for and there should be very little waste. As parents, if you know what your child's meal choice is, it will also help you to plan your evening meal or tea.
The choices:
There are three choices every day:
A traditional hot meal
A vegetarian option
A jacket potato
From Monday to Thursday there is also a cold packed lunch option.
Children can choose a different option every day, knowing they will get their choice and the meal will be ready for them.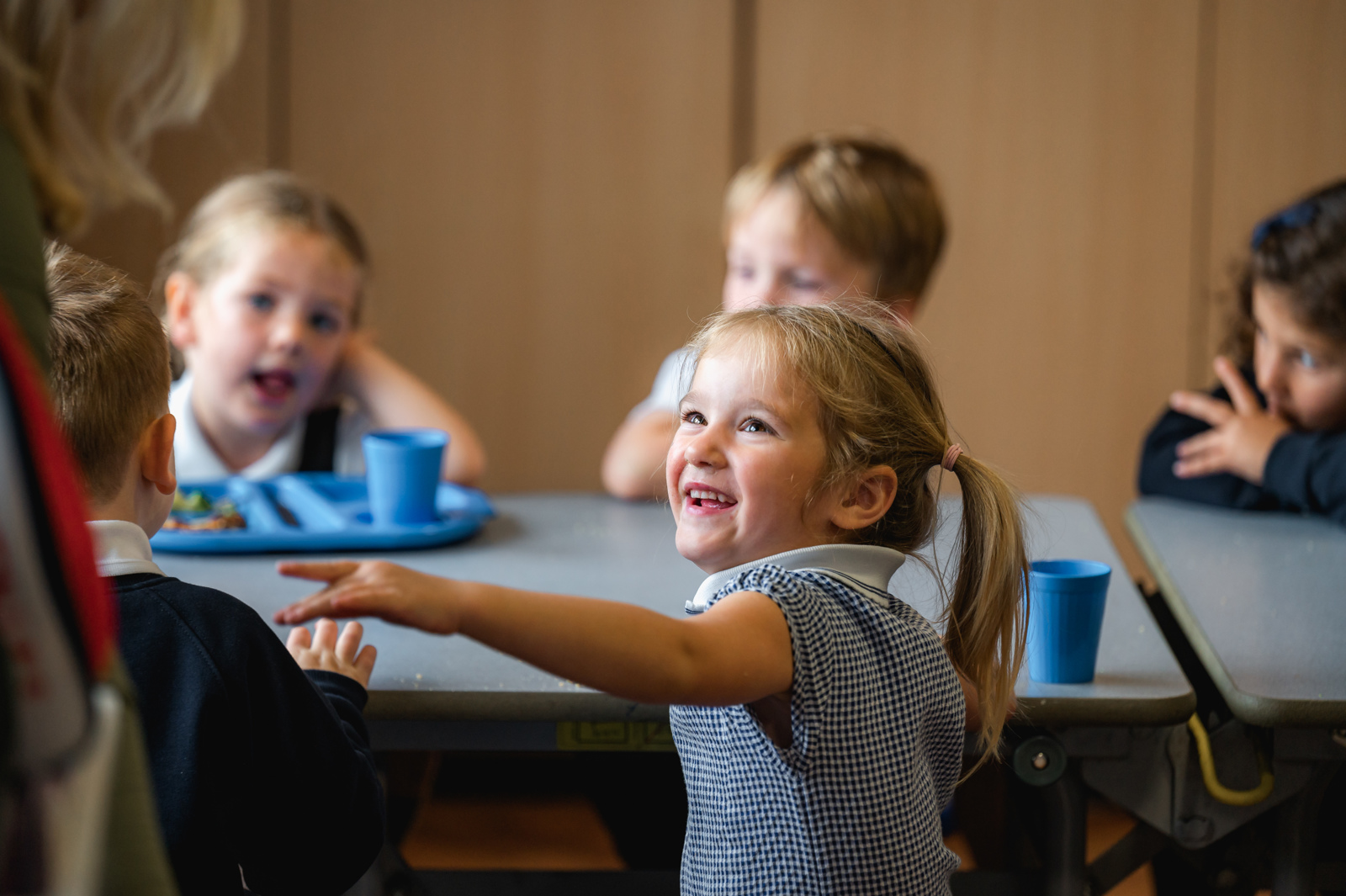 Allergies and special diets
If your child has a food allergy or intolerance, you will need to complete an online form via our meals provider, Herts Catering. They will then be able to provide our cook with a menu that is tailored to your child. Please click here to access the online form.