Admissions Information
On this page you will find information about Nursery, Reception and in year admissions. We hope that you will find all the information that you need here, however if you have further questions please do contact the school office.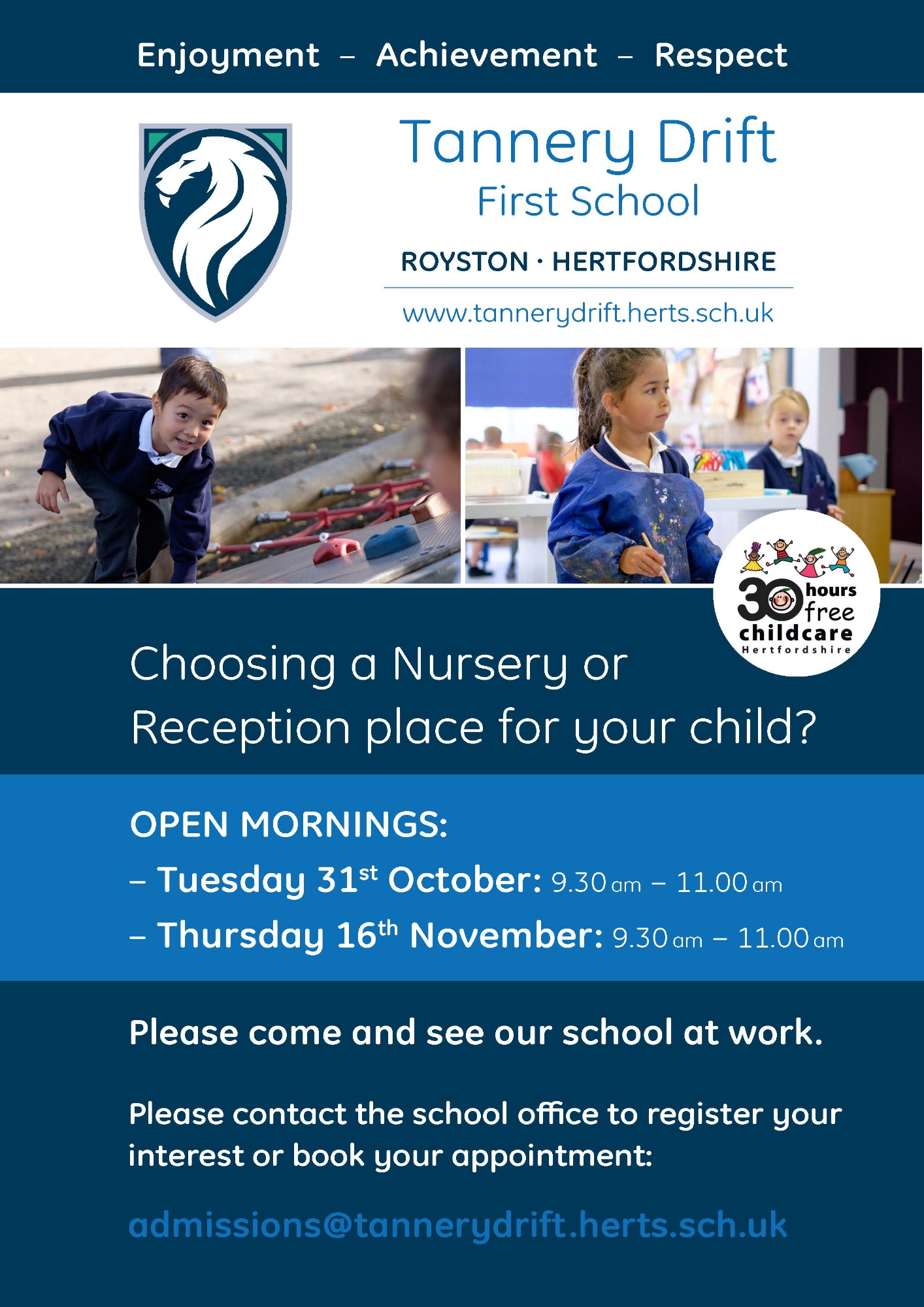 In Year Admissions
If you have recently moved to the area and are looking to change your child's school you will need to complete an In year admissions application. Your application will be made to Hertfordshire County Council (HCC) who will then allocate you a school place. Applications are made online; you can make your application here.
Please contact the school office to arrange a visit to the school.
Reception Admissions
Your child will begin Reception in the September following their fourth birthday. Admissions to our Reception classes are controlled by HCC. Applications are made directly to the County Council using their online application system.
Applications for children to start school in September 2024 can be made from 1st November 2023. If the school is oversubscribed HCC will apply their admissions criteria, which can be found here Admission Rules.
Nursery Admissions
Our Nursery caters for children from the September following their third birthday until their admission to Reception. Our Nursery is led by qualified teachers with the support of qualified Early Years staff. We offer the universal 15 free hours as well as the 30 hours scheme; families not eligible for the 30 hours scheme may purchase additional sessions or lunch clubs if they wish.
You can check your eligibility or sign up for the 30 hours scheme at Childcarechoices.
Applying for a Nursery place
Applications for a place in the Nursery are made directly to the school. Please complete our online application form. Applications will be accepted until 15th January 2024 at 5.00pm. If you have any questions please contact admissions@tannerydrift.herts.sch.uk
You will receive confirmation that your application has been received within 5 working days.
If we are oversubscribed we will apply our oversubscription criteria in order to allocate places. Please read more about this in our Nursery Admissions Policy below.
If you are applying outside of the application period please contact Mrs Eve Smith in the school office before proceeding.
"Many thanks for such a lovely open session last week, it was wonderful, and I know my daughter would thrive in this kind of setting. The tour guides Becky and Camilla were wonderful and such a huge credit to the school and their parents. You must all be so proud."
Prospective Nursery Parent