Royston May Fayre Design-a-crown competition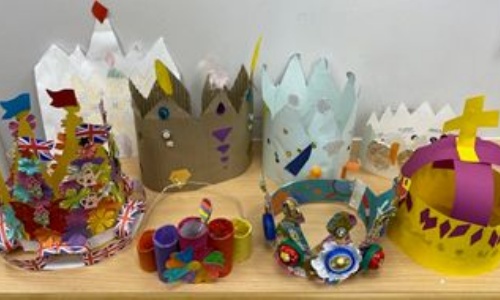 Thank you to all the children who entered the Creative Royston design-a-crown competition.
The winners from the school competition were invited to attend the May Fayre wearing their crowns, where the Town Mayor chose the overall winner.
Congratulations Lotta, Harriet, Summer, Dylan, Ollie and Zoe.